PRE-CHRISTMAS MAGIC
Experience the very special pre-Christmas atmosphere in Longyearbyen when the town is decorated with Christmas lights and decorations.
RE-CHARGE YOUR BATTERIES
Take a well-deserved break from all the pre-Christmas stress and enjoy some peaceful days on Svalbard. We have put together a package for you who want - or need - some relaxation and luxury. Enjoy good food and drinks, tax-free shopping and northern lights in the magic polar night.
Travel period between November 1st and December 23rd 2023
Northern lights, day and night
The polar night sweeps over Svalbard from the middle of November, which gives the town of Longyearbyen an incredibly cozy atmosphere during the pre-Christmas period. The town is decorated with Christmas lights, and even though it is dark around the clock, the moonlight brightens up the sky. In addition, you will have the opportunity to see the northern lights - also in the middle of the day! Svalbard is the only inhabited place in the world where it is possible to experience this.
A CULINARY EXPERIENCE
In Funktionærmessen Restaurant, a good breakfast is served every morning, and it is also here that you will enjoy a delicious 3-course dinner. The restaurant was originally the dining hall for the officials of the mining company, who were to have only the best. Today it is the locals' favorite and an exciting place for visitors looking for a fantastic dining experience in Longyearbyen.
TAX-FREE SHOPPING
Did you know that Svalbard is a duty free zone? Here you get everything you buy at tax-free prices. In other words, Svalbard is the perfect place to buy Christmas gifts! In Longyearbyen's many sports shops you can make good deals on outdoor clothing and equipment. There is also an extensive selection of souvenirs, jewelry, and assorted products from exclusive Scandinavian brands.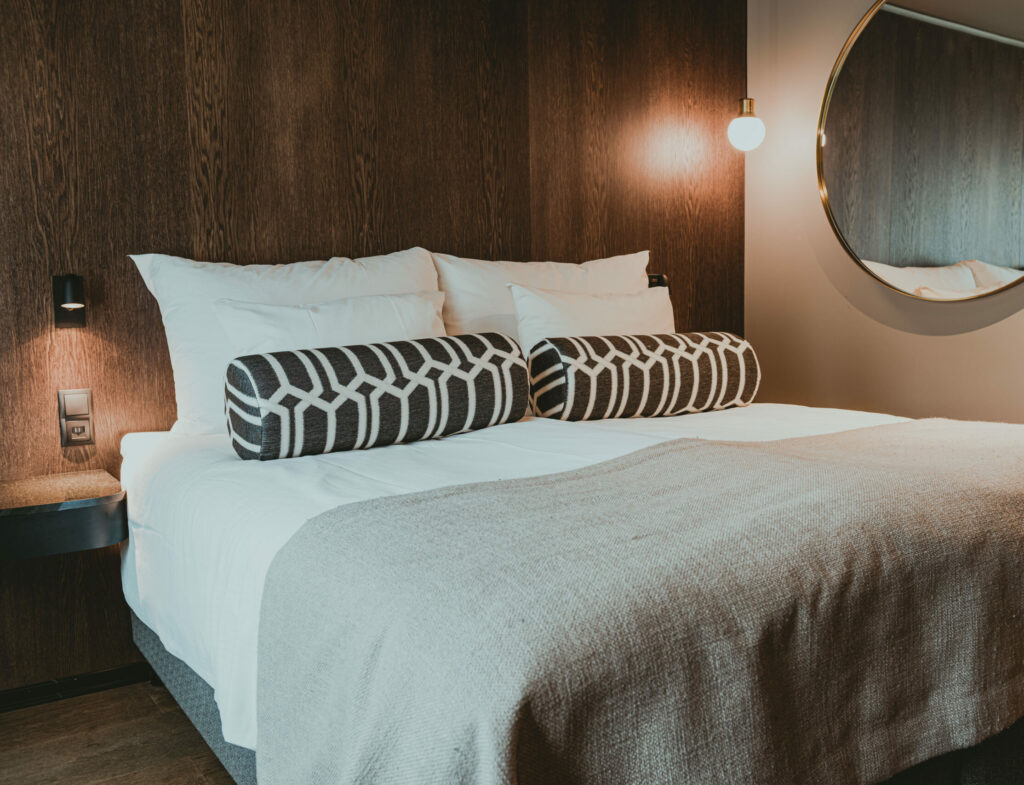 This package includes
Three nights in desired room category
Breakfast buffet each morning
A 3-course dinner in Funktionærmessen Restaurant
"Afternoon Treat" in Funken Bar
Price from NOK 3,490,- per person (in a shared double room)