sunny winter
Hotel room, breakfast, dinner, and an ice cave tour included.
experience the beautiful sunny winter
The sunny winter is a favourite season for many people on Svalbard, and this with good reasons! This period extends from early March to mid May, and during this time you get to experience beautiful light, exciting activities and breathtaking landscapes. This is the time to go out the typical Svalbard tours such as snowmobiling, dog sledding and visiting ice caves.
Travel period between 1 March and 15 May 2022
Why is it called sunny winter?
You might wonder why we call it "sunny winter"? From October to February, Svalbard is immersed in darkness around the clock. In the beginning of March, the sun finally returns in town after months of absence, and with each day passing, the days get brighter and longer. In April, the midnight sun takes over and does not set again until the end of August. For the locals on Svalbard this is a magical period, where the tour opportunities feel endless after a long dark winter. Therefore, it is logical to divide the winter in two: northern lights winter and sunny winter.
Fine dining
In Funktionærmessen Restaurant you will enjoy a delicious 3-course dinner made by our skilled chefs. Only the best produce are used and quality is in focus. In the restaurant you have a good view above the city and that combined with the pleasant atmosphere this will be a memorable evening.
descend into an ice cave
When you visit Svalbard, it is difficult not to spot a glacier. In fact, over 60% of the archipelago is covered by glaciers. Here incredible amounts of meltwater flow through large meltwater channels during summer. During the winter, these freeze and get covered with snow. If you stand on top of a glacier, it is impossible to imagine the magical world of ice that exists beneath the surface. Together with a guide you can experience this! In this package you get a snow cat tour to the ice cave in the glacier Longyearbreen. To descend into an ice cave and experience the beautiful frozen meltwater channels is an experience of a lifetime!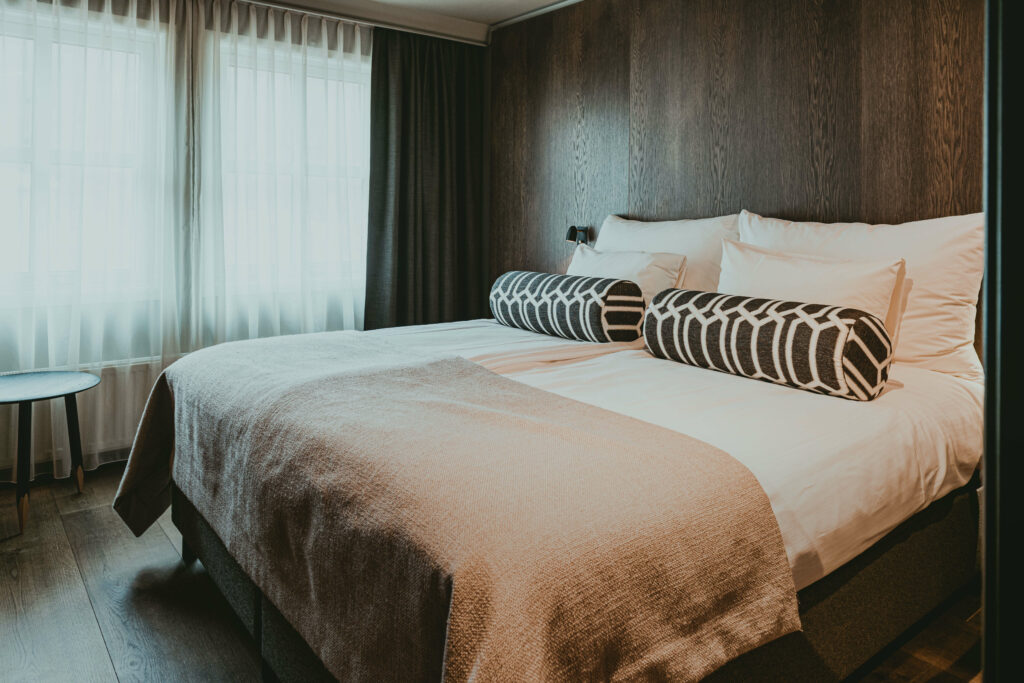 Three nights in desired room category
Breakfast buffet every morning
Ice cave tour with a snowcat
A three-course dinner in Funktionærmessen Restaurant
Price from NOK 5,970 per person (in a shared double room)