sunny winter
The perfect package for you that wishes to experience the magical winter on Svalbard. Hotel room, dinner, snowmobile tour and wilderness evening included.
experience the beautiful sunny winter
The sunny winter is a favourite season for many people on Svalbard, and this with good reasons. This period extends from early March to mid May, and during this time you get to experience beautiful light, exciting activities and breathtaking landscapes.
Travel period between March 1 and May 15, 2024
Why is it called sunny winter?
From October to February, Svalbard is immersed in darkness around the clock. In the beginning of March, the sun finally returns in town after months of absence, and with each day passing, the days get brighter and longer. In April, the midnight sun takes over and does not set again until the end of August. For the locals on Svalbard this is a magical period, where the tour opportunities feel endless after a long dark winter. Therefore, it is logical to divide the winter in two: northern lights winter and sunny winter.
Snowmobile tour
If you are on Svalbard during winter, it is almost a must to go on a snowmobile tour. That is why we have included a fantastic trip to Elveneset in this package. The tour has a total distance of about 70 kilometers and goes through varied landscapes and beautiful valleys. At Elveneset, you will reach a fantastic viewpoint over the Tempelfjord and the famous mountain Tempelfjellet. Here we enjoy something hot to drink before we return to Longyearbyen.
Wilderness evening
The wilderness evening at Camp Barentz is a very special experience. The camp is located approximately 15 km outside Longyearbyen, completely surrounded by wild nature. When you arrive at the cozy wooden cabins you will be greeted by your host for the evening. You get served delicious homemade reindeer bidos, nice drinks, followed by campfire coffee and dessert. Then it's time to learn more about the king of the Arctic - the polar bear. After an interesting lecture, we go out and take some photos of the beautiful landscape, before returning back to town.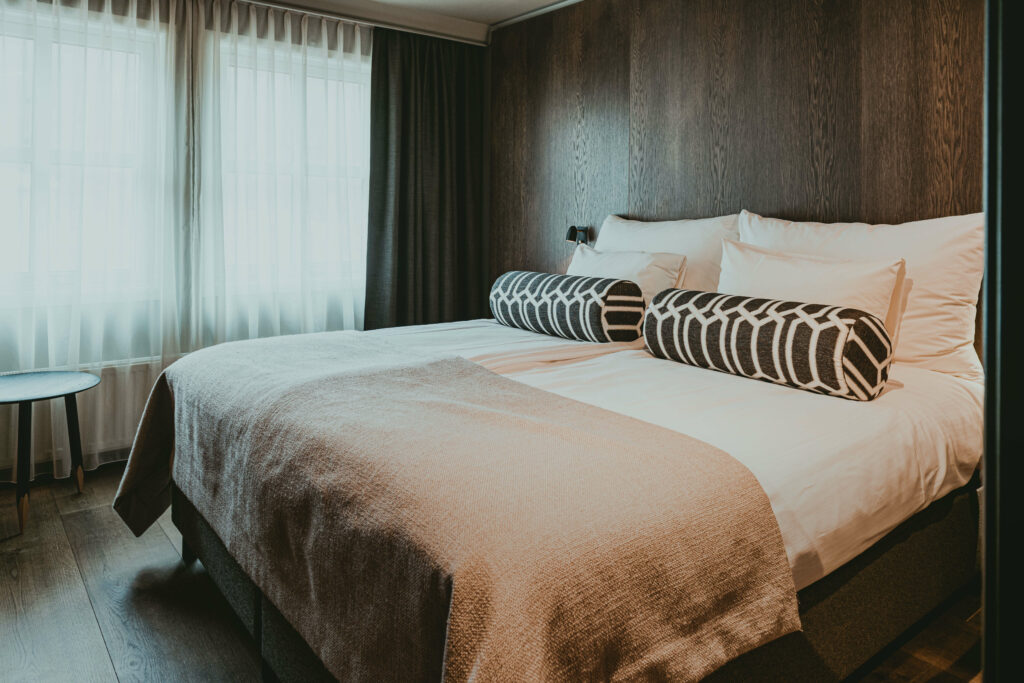 Three nights in desired room category, incl. breakfast
A three-course dinner in Funktionærmessen Restaurant
Snowmobile tour to Elveneset
Wilderness Evening at Camp Barentz
Price from NOK 9 785,- per person