wine cellar
Downstairs in Funken Lodge you will find our newly refurbished wine cellar. The cellar holds a large selection of interesting bottles from producers around the world. The vintage collection is extensive, with especially impressive vintages from famous Bordeaux vineyards. We invite you to explore our flavourful treasures down in the cellar. Here you can get an exclusive private wine tasting, held by our highly knowledgeable sommelier.
Together with the sommelier, you will tailor the tasting according to your interests and preferences. You will get to try 5 different wines, accompanied by 5 elegant canapés.
This is a unique, intimate tasting that will leave you with new knowledge and impressions.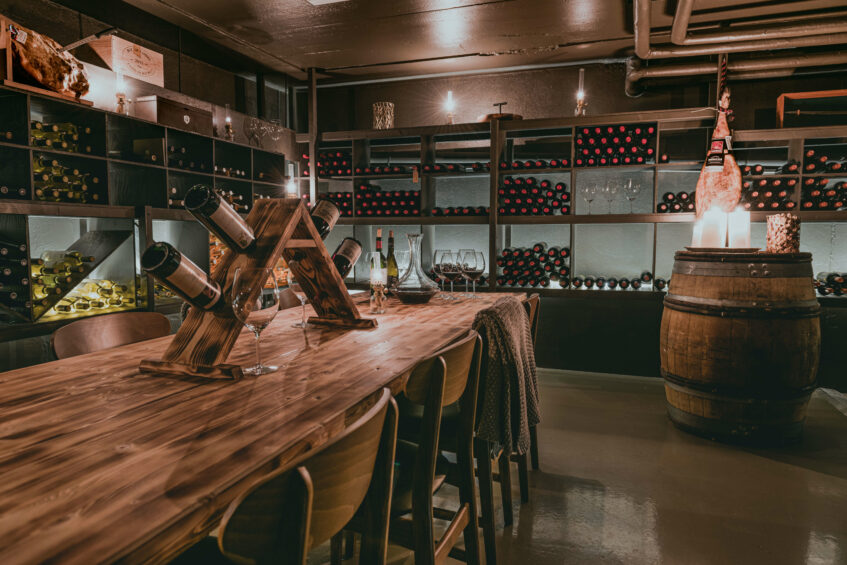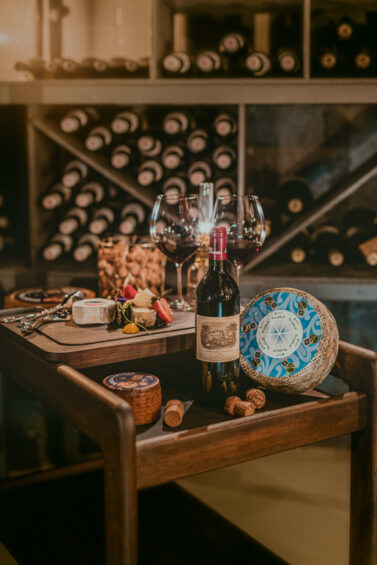 price
NOK 1095 per person
duration
1 hour
CAPACITY
Minimum 4, max 10 people.
Larger groups can be booked on request. For such groups, another room will be used.
booking
Booking must be made at least 48 hours in advance. Tasting is available between 15:00 - 18:30.