contact us
Do not hesitate to call or email us with your inquiries. We look forward to welcoming you in our Arctic paradise.
Male a reservation
Change your reservation
Getting here
Flights to Svalbard depart from Oslo or Tromsø. Svalbard Airport is situated only 7.1 km from the hotel. You reach the hotel easily with the daily airport shuttle or taxi.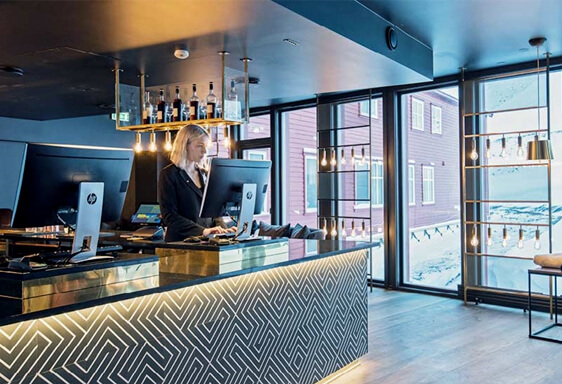 about us
The hotel has a long and exciting history dating back to 1944. It was initially used to house the officials who worked for the coal mining company. Today, the hotel is refurbished and the perfect place to enjoy a luxurious holiday