Gourmet package
Welcome to a culinary journey to Longyearbyen. This package includes a 6 course dinner in Funktionærmessen Restaurant, a Nordic Tasting dinner at Huset, breakfast and afternoon treat.
For the gourmand
Get ready for a culinary journey to Svalbard and visit two of Norway's best restaurants. In Longyearbyen, plenty of exceptional dining experiences await.
We invite you to a unique dinner at Huset Restaurant – one of Longyearbyen's most historical buildings. On October 13th in 1951, Store Norske Spitsbergen Kullkompani opened the doors, to what would become known as the heart of the town. You will get a multiple course menu, characterised by Nordic techniques and flavour combinations. Close to all ingredients are sourced locally in Svalbard or other Arctic regions.
In our own Funktionærmessen Restaurant you will enjoy a delicious breakfast each morning, and this is also where you will have an exclusive 6 course fine dining dinner. The restaurant was originally a dining hall for the officials of the coal mining company, where only the best was good enough. Today it is a favourite among the locals, and an exciting place for visitors looking for an elegant restaurant in Longyearbyen. With focus on high-quality ingredients and exemplary service, you can look forward to a memorable evening.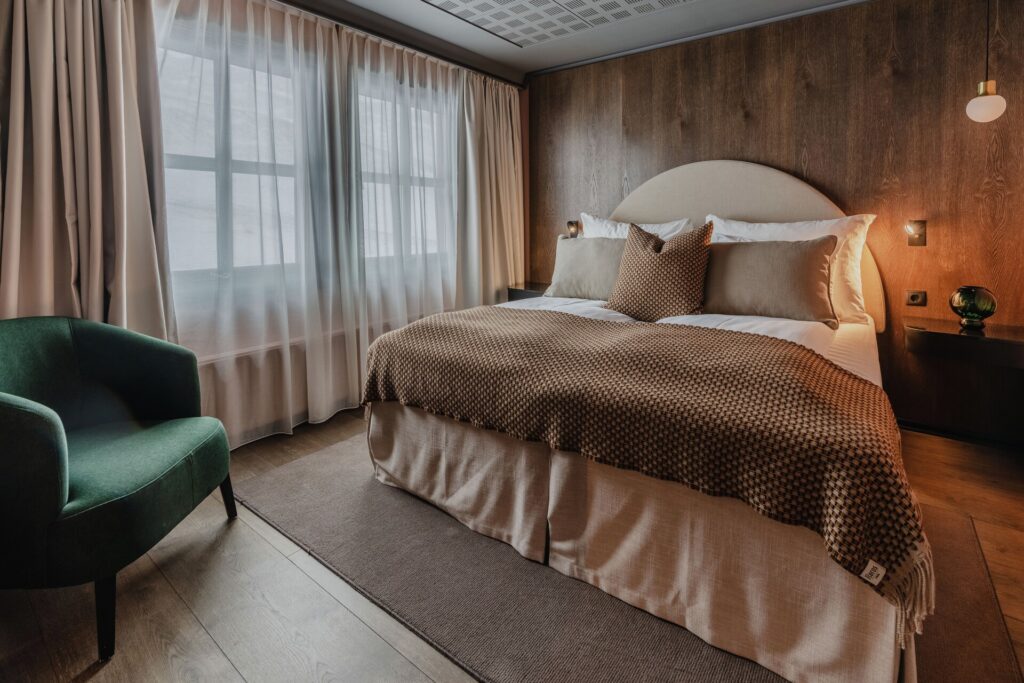 This package includes:
Breakfast every morning
One 6 course dinner in Funktionærmessen Restaurant
One Nordic Tasting Menu at Huset
"Afternoon Treat" in Funken Bar