NORTHERN LIGHTS MAGIC
The ultimate northern lights package!
Hotel, dinner and activity included.
EXPERIENCE THE MAGICAL NORTHERN LIGHTS
We have tailored the perfect program for you who wants to experience the beautiful northern lights, while staying comfortably at our boutique hotel. Come to Svalbard, enjoy delicious food and make memories for life.
Travel period between October 1, 2023, and January 31, 2024
northern lights
The northern lights (aurora borealis) occur when electrically charged solar particles are hurled towards Earth. This beautiful phenomenon most often manifests itself in green light, although sometimes also in red or blue. Regardless of colour, it is a truly magical show to watch on the sky.
Between October and March, it is northern lights season on Svalbard. During the polar night it is dark around the clock, which allows us to see this spectacular light show also during the day. Svalbard is the only inhabited location on Earth where this is possible. If you are interested in experiencing the magical aurora borealis, this is the place to go.
NORTHERN LIGHTS EVENING AT CAMP BARENTZ
Included in this package is an evening at Camp Barentz. This is a cozy, small set of cottages located in Adventdalen (the "Advent Valley"), a few kilometers outside town. Due to the little light pollution, this place offers the perfect conditions for observing the northern lights. The host of the evening will welcome you upon arrival and take you to the main cottage. Here a delicious reindeer stew awaits, together with something good to drink and a lovely dessert. This is all enjoyed at tables set up around a large fireplace inside. During dinner, your host will hold interesting presentations about the history of Svalbard as well as the northern lights. With some luck, the evening offers a cloud free sky with strong activity. Then we will spend plenty of time outside to enjoy the beautiful scenery of the dancing aurora.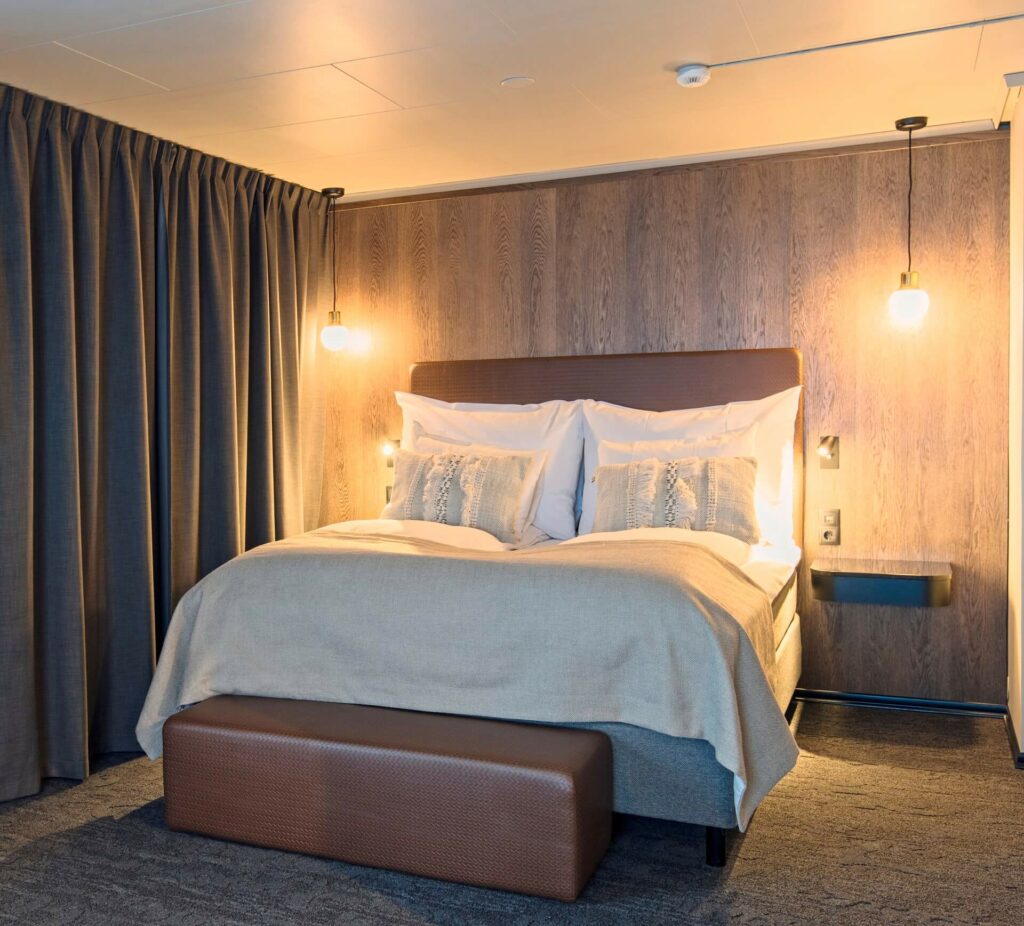 3 nights in desired room category
Breakfast every morning
Northern Lights Evening at Camp Barentz
One 6 course dinner at Funktionærmessen Restaurant
Price from NOK 5,615,- per person (in a double room)