BLUES FESTIVAL
Stay at Funken Lodge during the 2022 Dark Season Blues.
Hotel room, room gift and dinner included.
ENJOY BLUES IN THE BLUE LIGHT
The world's northernmost blues festival, Dark Season Blues, takes place every year in Longyearbyen. On October 27-30, it is time for the 2022 year's festival. Stay at Funken Lodge and experience a wonderful combination of music events, delicious food and the Svalbard landscapes covered in the famous twilight known as the "blue hour".
Travel date: 27-30 October, 2022
DARK SEASON BLUES
During the weeks before the polar night, you can experience the "blue hour". In this twilight period, the light particles from the sun are bent by the atmosphere, creating a wonderful blue light that is reflected in the sometimes snow-covered landscape. The blue hour is strongest at the end of October, and people from all over the world come specifically to Svalbard to experience this special light.
Blue light and a serene atmosphere make Longyearbyen the perfect setting for a cosy blues festival. The festival marks the start of the dark season, and is held this year for the nineteenth time in a row. During four days you can experience local, Norwegian and international blues artists create varied music within the genre. Longyearbyen is a small town, which creates an extra intimate music experience. Read more about the Dark Season Blues festival and order your tickets here.
STAY AT FUNKEN LODGE
We at Funken Lodge will ensure that you get a heavenly stay on Svalbard. Staying at our hotel is an experience in itself, and we recommend our guests to also spend some time at the hotel to unwind. Included in this offer is a meal from Funken Bar, which can be enjoyed in the spacious connecting lounge that also has a fireplace. In addition, champagne and chocolates await you in the room when you check in. First-class service is always our highest priority and we can guarantee you a good night's sleep between all music-filled days.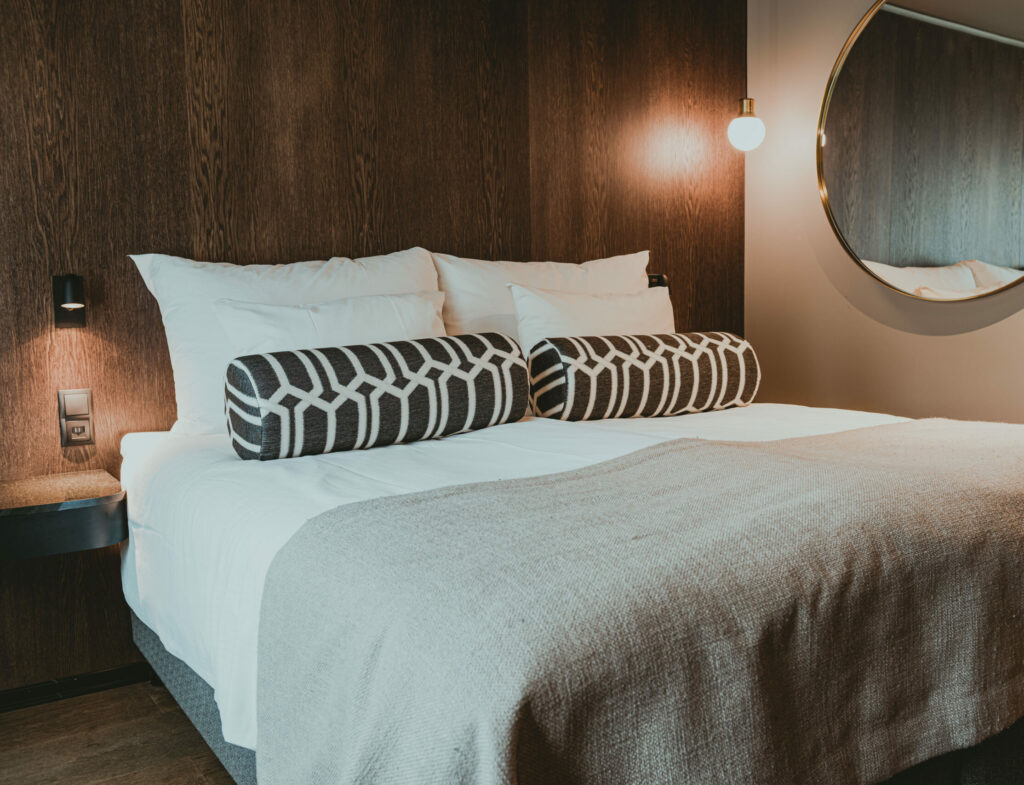 3 nights in desired room category
Breakfast every morning
Room gift: Champagne and chocolate
A burger or salad in Funken Bar
Price from NOK 5.050, - per person