autumn magic
This package includes everything you need for the perfect autumn holiday. Hotel room, dinner, and boat trip included.
The golden autumn
As the midnight sun descends further and further down the horizon, the dark months are approaching fast. The twilight tints the sky in beautiful colours, both in the mornings and evenings. The landscapes are immersed in a beautiful golden glow, and the mountain tops around Longyearbyen are covered in the first snow, like a thin coat of powdered sugar.
Travel period between September 1 and October 31, 2023
AN ARCTIC OASIS
Staying at our hotel is an experience in itself, and we recommend you to spend some time in the hotel to relax and enjoy good food. First-class service is always our highest priority, and our comfortable beds assure you a good night's sleep. Every morning, a delicious breakfast buffet awaits you. Among many options, a designated chef is ready to make you a fresh omelette according to your wishes.

This offer also includes a lovely 6 course dinner in Funktionærmessen Restaurant.
A DAY AT SEA
This package includes a boat trip with the hybrid-electric catamaran MS Bard. The boat is specially designed for Arctic waters and has a contemporary design. The large panoramic windows make you to feel close to nature, also from the inside. MS Bard takes you on an adventurous boat trip through Isfjorden and to Billefjorden, passing breathtaking landscapes and interesting wildlife. Here you will spend some time enjoying the beautiful glacier front of Nordenskiöldbreen.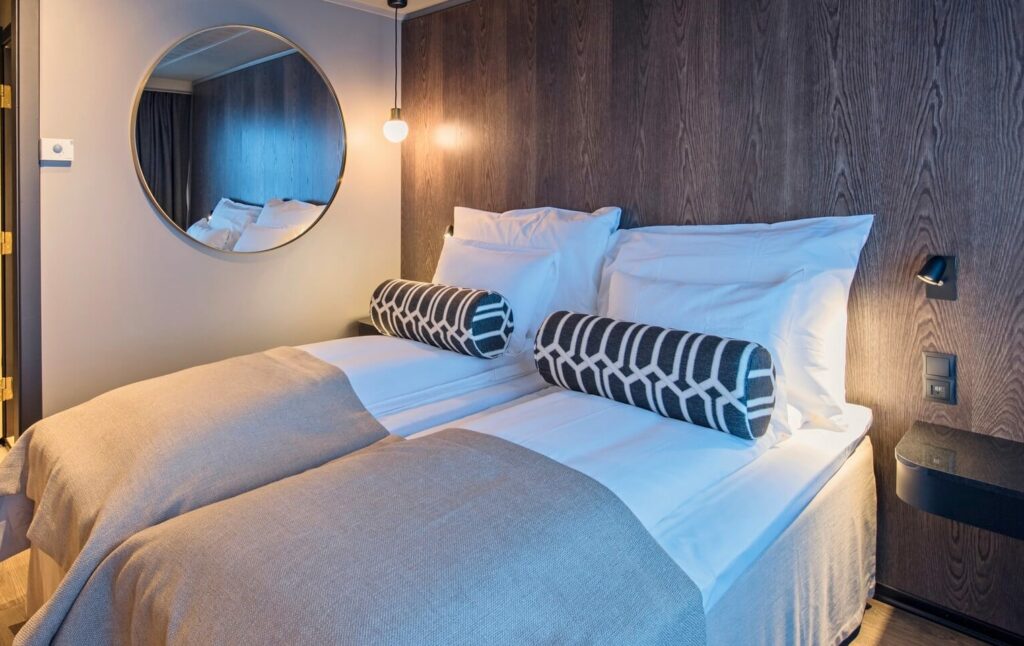 Three nights in desired room category, incl. breakfast
One 6 course dinner
Day trip: Wildlife and Glacier Cruise
Price from NOK 6,690,- per person (in a double room)