Summer Deluxe
A unique summer package in limited edition!
Hotel room, boat trip and dinner included.
Explore the West Coast of Svalbard
The summer on Svalbard is the season for boat tours. This package includes a unique day trip to Ny-Ålesund with the brand-new hybrid speedboat Kvitbjørn. With a magnificent 7-course dinner and a luxurious stay with us, you get the perfect mix of nature, culture, and culinary experiences.
Travel period between June 1 and August 31, 2022
With Kvitbjørn to Ny-Ålesund
Ny-Ålesund is considered the world's northernmost settlement, located in Kongsfjorden on northwestern Spitsbergen. The settlement has a long history in coal mining. It was also here that Roald Amundsen landed with the airship Norway, on his way to the North Pole in 1926. Today, Ny-Ålesund is a state-of-the-art international research center, with up to 120 inhabitants engaged in polar research.

The trip to this fascinating place goes with Kvitbjørn: A hybrid-electric speedboat with room for 12 passengers. Near glaciers, wildlife and settlements, the boat runs silently on electric propulsion. This allows both wildlife and humans to relax and enjoy the quiet nature. Please note that this is a long trip, of about 11-12 hours.
FINE DINING
Included in this package is also an exclusive 7-course dinner in the Funktionærmessen Restaurant. Here, an evening of unforgettable culinary experiences and first-class service awaits you, while admiring the spectacular views of Longyearbyen. The menu is inspired by international cuisine with elements of Norwegian ingredients, such as king crab. In addition, you will find an extensive wine list with an exciting selection of fantastic vintages.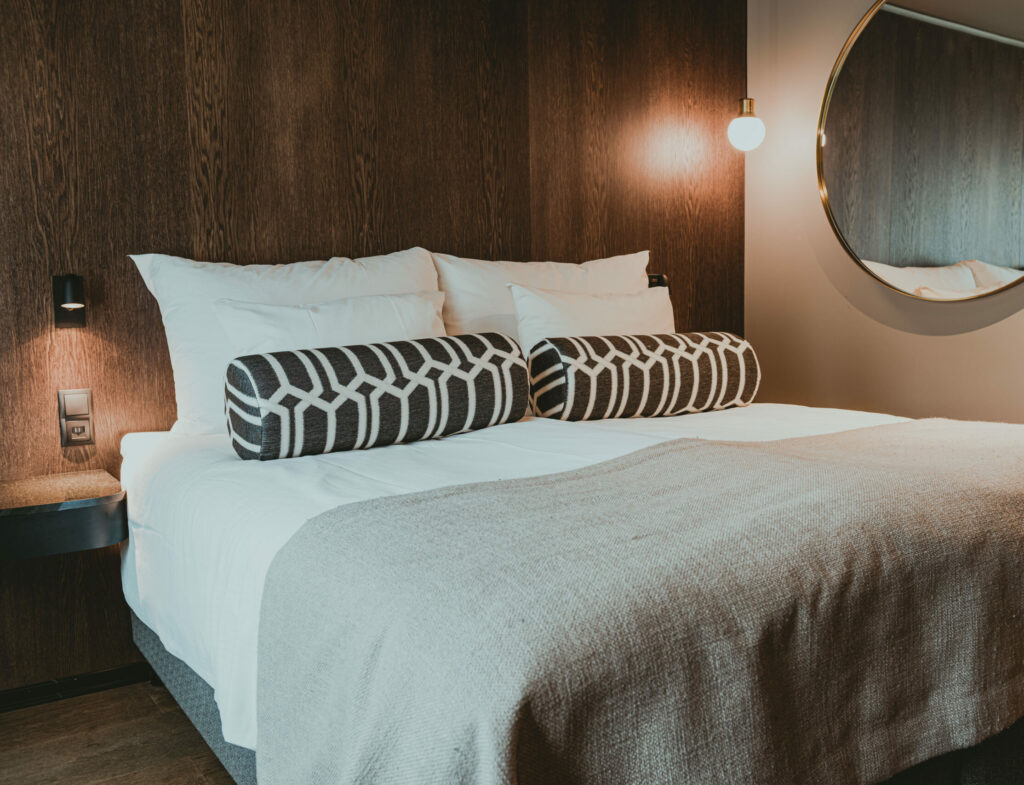 3 nights in desired room category
Possibility to upgrade to a suite
Breakfast every morning
Day tour to Ny-Ålesund with hybrid-electric speedboat
One 7-course dinner in Funktionærmessen Restaurant
Price from NOK 9.480, - per person