Midnight sun magic
The ultimate summer vacation!
Hotel room, breakfast, dinner and activity included.
Offer for summer 2021.
A SUMMER HOLIDAY YOU WILL NOT FORGET
It is midnight sun on Svalbard and the opportunities for adventures are endless. We have handpicked what we think is the most important things to experience, and the result is this fantastic summer package.
Travel period until 30. september 2021
AN ARCTIC OASIS
At Funken Lodge we make sure that you have a heavenly stay on Svalbard. Here you can unwind in a comfortable and cozy atmosphere, and truly enjoy your holiday. The kitchen in Funktionærmessen Restaurant prepares delicious food with only high-quality ingredients. You can look forward to an elegant three-course dinner, while enjoying the beautiful view over Longyearbyen. This is also where your breakfast will be served. From the extensive buffet you can choose between a broad variety of fresh ingredients. It is also possible to have an omelette specially made according to your wishes.
A DAY AT SEA
The summer package includes a boat trip with our new hybrid-electric catamaran MS Bard. This beautiful boat is specially built with green technology, to minimize our footprint in the vulnerable Arctic nature. MS Bard silently takes you out into the Icefjord, into Billefjorden and the Nordenskiøld glacier. The boat docks at the Russian ghost town Pyramiden. Here you get a guided tour around the former mining settlement and in some of the abandoned buildings. This is a fascinating tour that combines culture with breathtaking landscapes.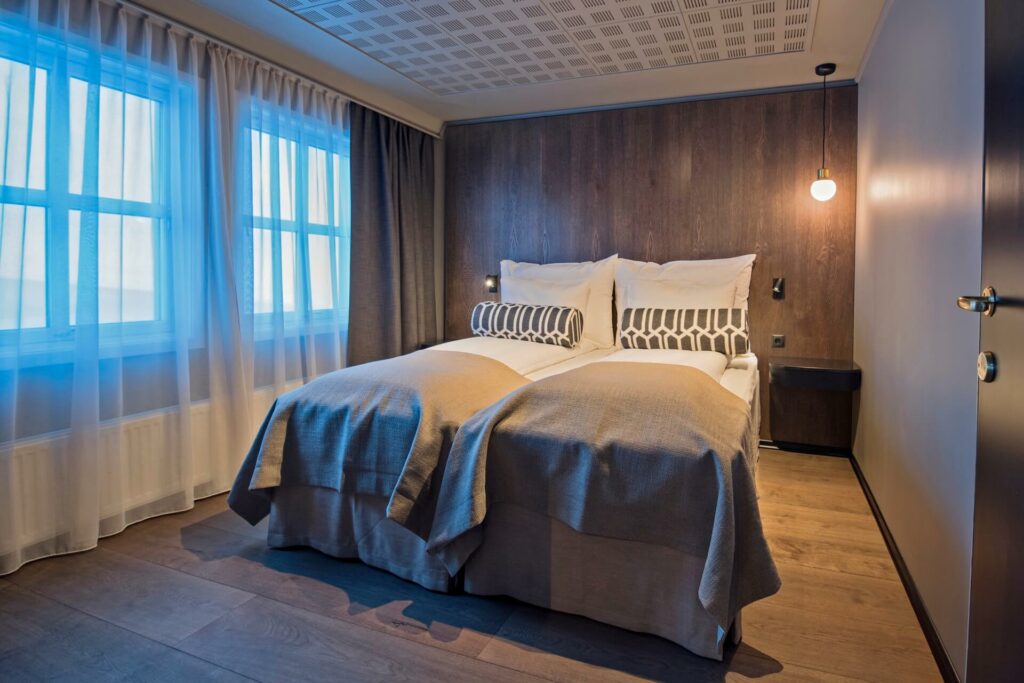 3 nights in a double/twin room
Possibility to upgrade to a suite
Breakfast buffet
Boat tour to Pyramiden with a hybrid-electric catamaran
One 3-course dinner at Funktionærmessen Restaurant
Price from NOK 5,900 per person