up to 30% discount ON ALL ROOMS, INCLUDING BREAKFASt
Welcome to Funken Lodge, our Arctic oasis on Svalbard. Here you can unwind after a long day of thrilling nature experiences. Enjoy exclusive food and drinks from an international cuisine, in a relaxed and luxurious atmosphere.
Travel period from 26 November 2021 to 9 February 2022, and 16-31 May 2022
Booking period 26-29 November 2021.
the magical polar night
The definition of "polar night" is when the sun is more than 6 degrees below the horizon, around the clock. This mystical period lasts from November 12 to January 30. During this time it is so dark that you can see northern lights both during day and night. Svalbard is the only inhabited place in the world where this is possible. The polar night season is a beautiful time of the year, where the glittering moonlight and star filled sky creates a unique atmosphere in Longyearbyen.
midnight sun
In April, the opposite happens. The sun remains above the horizon around the clock and Svalbard bathes in midnight sun. This sunny period spans from mid-April until the end of August. May is therefore a beautiful month to visit Svalbard. Enjoy the snow-capped mountains and breathtaking nature. From 1 May, the boating season starts. This is a great time to explore Svalbard's wildlife and beautiful landscapes from sea.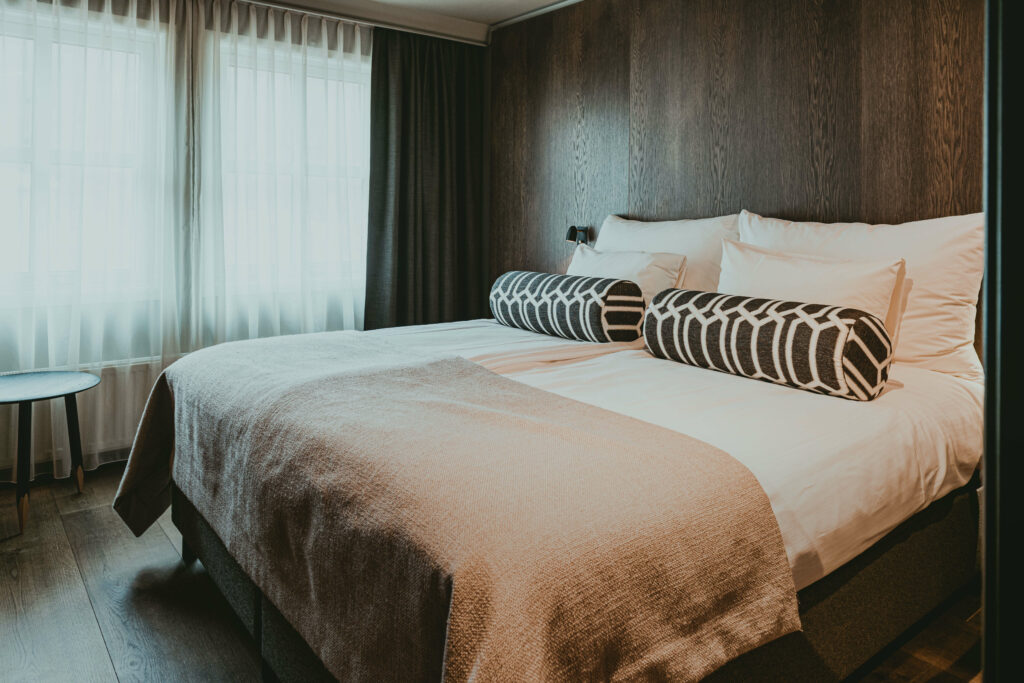 Room in desired room category
Breakfast buffet every morning
Afternoon treat in Funken Bar

Payment upon booking. Non refundable.
READ ABOUT OUR OTHER OFFERS: