Svalbard Ski marathon
Ready to strap on your skis? Enjoy a comfortable, luxurious atmosphere during the Svalbard Ski Marathon.
Treat yourself to some luxury during the Svalbard Ski Marathon
The spectacular nature with snow-covered mountains and majestic glaciers forms the backdrop for the Svalbard Ski Marathon. Competing in arctic conditions is something few other races can match and is a wonderfully unique experience. We have put together a package for you who want some well-deserved luxury and comfort, and who want to relax after eventful days on Svalbard.
NB: The package does not include registration for the race. The registration for the Svalbard Ski Marathon 2024 can be found here.
Quality in focus
Funken Logde is a luxurious arctic oasis where comfort and quality are the focus. The hotel is located in historic surroundings and offers a unique Svalbard experience. From the moment you step into our elegant lobby, we will provide everything you need for a first-class stay. Enjoy the tranquility of our comfortable rooms and suites, unwind in front of the fireplace in the lounge or relax in our gym and sauna.
Culinary experience
In the Funktionærmessen Restaurant, a good breakfast is served every morning, and it is also here that you will enjoy a delicious 3-course dinner. The restaurant was originally the dining hall for the officials of the mining company, who were to have only the best. The combination of first-class cuisine and a relaxed atmosphere sets the stage for a unique culinary experience. Here you can enjoy delicious food and drink, while admiring the spectacular view over Longyearbyen.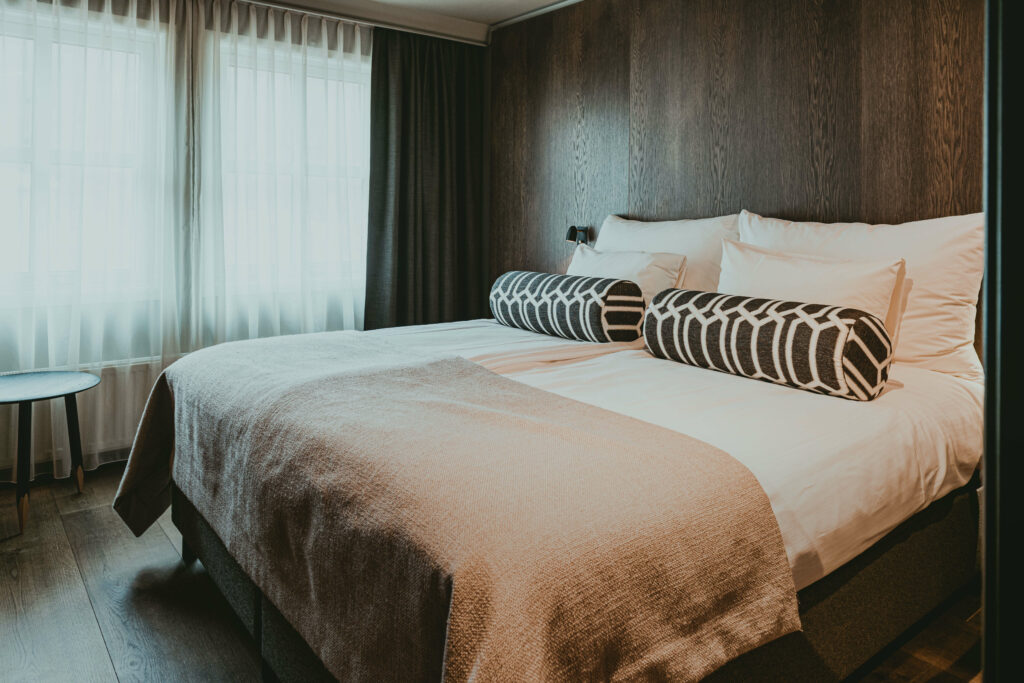 Three nights in desired room category
Breakfast buffet each morning
A 3-course dinner in Funktionærmessen Restaurant
"Afternoon Treat" in Funken Bar
Travel period from April 10th to April 16th 2024
Price from NOK 8.060,- per person in a shared double room
Read more about our other offers