november getaway deal
Book a stay between 1-30 November at an exclusive price!
SpECIAL PRICE iN November
Take a break from your gray November routine and enjoy a few days of mesmerizing polar night on Svalbard. Now you can book a stay at our boutique hotel at a unique price, throughout November.
Travel period between 1 and 30 November, 2021
November is a fascinating time to be in Longyearbyen. The magical dark season has begun. Now the town bathes in the blue light of dusk at lunch, and glitters under the starry skies at night. This is the time to enjoy culinary delights, learn about the local culture, and experience the breathtaking northern lights. If you are interested in going on tours, the selection of activities is broad. We can highly recommend going on a northern lights hunt on dog sled. Regardless of how you choose to spend your days, we look forward to make you feel at home at Funken Lodge.
When you stay at Funken Lodge, your comfort is our highest priority. Unwind in the serene lounge area with a drink from Funken Bar, or just relax in front of the open fireplace. Our heavenly beds ensure you a good night's rest between days full of adventure. All our rooms have bathrobes and slippers. A coffee machine and good selection in the minibar are of course also included.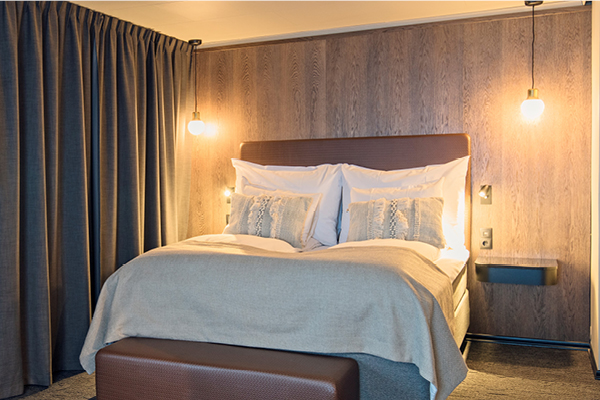 Room in desired category
Breakfast in Funktionærmessen Restaurant
'Afternoon Treat' in Funken Bar
Free cancellation up to 48 h prior to arrival
Payment at check-in
READ ABOUT OUR OTHER OFFERS: