svalbard's THREE SEASONS
What is the best time to visit Svalbard? The answer depends on your preferences of activities and what you would like to experience. We divide the year on Svalbard into three seasons. Each is characterized by unique light, temperature and look of the landscapes. Depending on the season, the selection of Activities varies as well.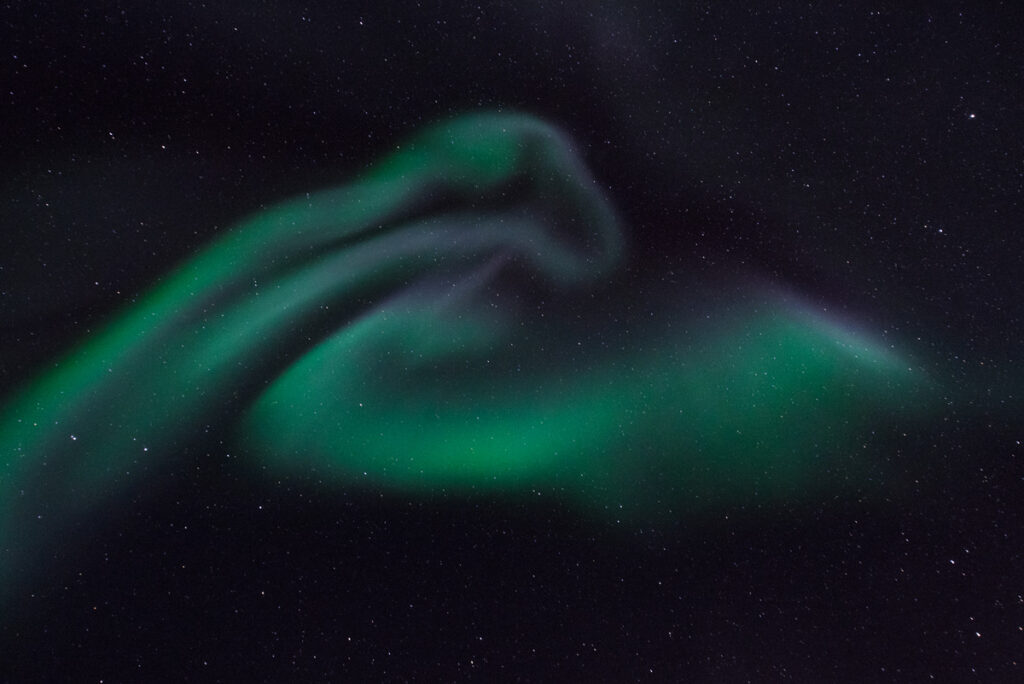 NORTHERN LIGHTS WINTER
In October, the sun slowly but steadily descends below the horizon. This is when the 'dark season' begins. Many people assume that these months are boring, but the truth is that they are full of life and unexpected beauty. If you like music concerts and good food, this is the time to visit Longyearbyen. During the polar night it is also possible to see northern lights – also during the day! This is an experience beyond words, and Svalbard is the only place in the world where it is possible.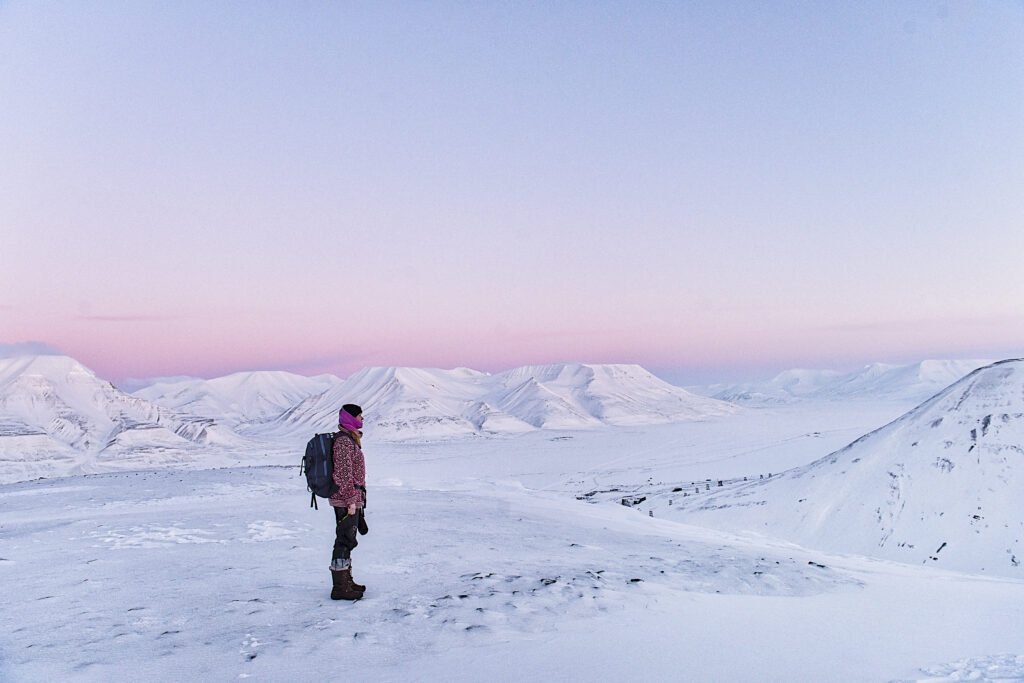 sunny winter
After long months of darkness, the sun finally peeks up in Longyearbyen on the 8th of March. This marks the beginning of the sunny winter season on Svalbard. Now the days get longer, and the selection of tours is broad. Going out on snowmobile or dog sled is a great way to explore the vast, white mountain landscapes. Towards the evening, the sky gets coloured in beautiful pastel shades; A breathtaking sight that you will not forget.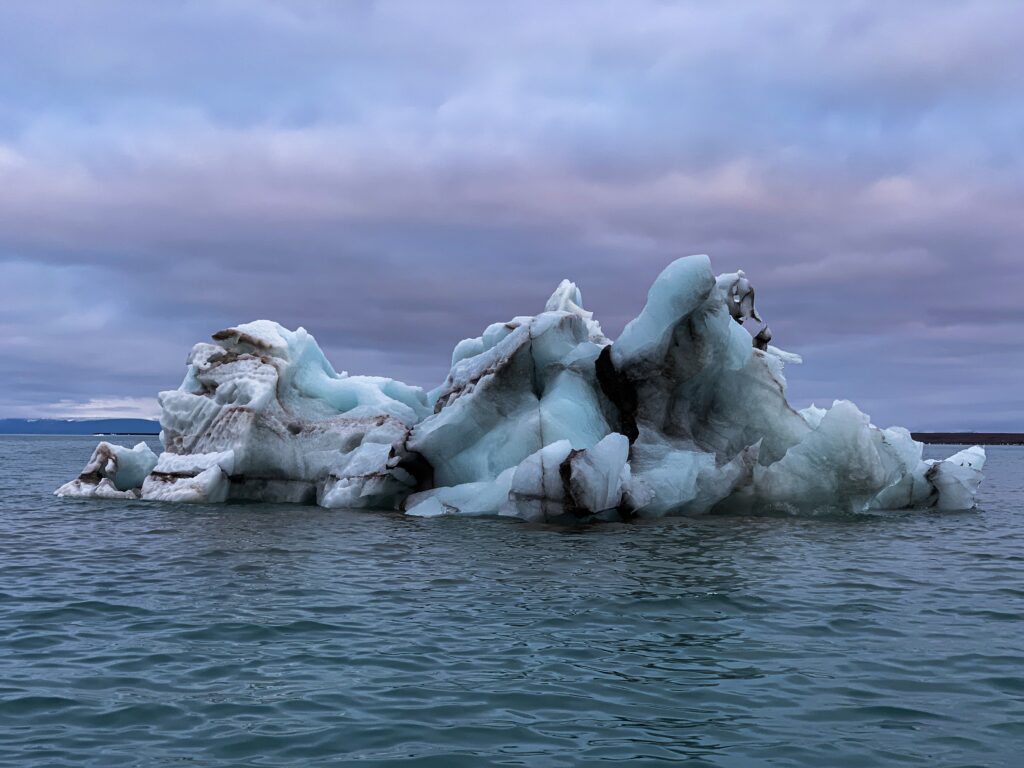 Polar summer
The summertime offers perfect conditions for trekking tours and boat trips. Due to the permafrost, there are no trees or other sizable vegetation on Svalbard. Even so, many small flowers bloom throughout the summer, and the tundra turns the landscape into a vivid colour palette. Enjoy a hike up the nearby mountains or in the beautiful valleys around Longyearbyen. If you take a boat trip, you can be lucky to spot whales, walruses, seals, and other Arctic wildlife. With some additional luck you might even meet the King of the Arctic: the polar bear.